Easy Pha-max Marketing Sdn Bhd is a subsidiary of INS Bioscience. It is the marketing and distribution arm of Easy Pha-max brand of health supplement in the local and international markets.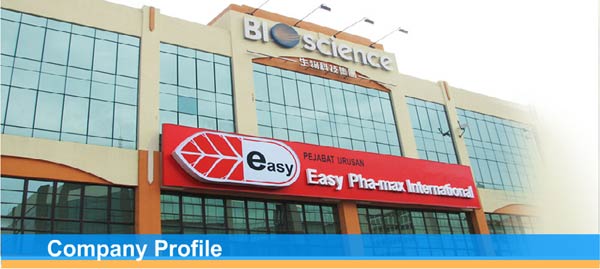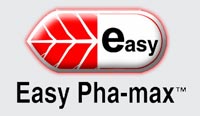 Easy Pha-max, among others, is leading in the biotechnology of herbal health supplement. Drawing from the success of Wheatgrass, Easy Pha-max has expanded its range of wheatgrass based health supplements to include functional foods, meal replacement drinks and Bio-Herbs health supplement to meet the accelerating demand for herbal health supplements around the globe.
Easy Pha-max benefits from the operations of its parent company – INS Bio which is listed on the MESDAQ market of Bursa Malaysia. It is principally involved in Biotechnology and Research & Development of herbal remedies as well as the cultivation, processing and manufacturing of herbs.
INS Bioscience Berhad (INSBio)  is the first listed bioscience technology company in Malaysia that specializes in the scientific research and development (R&D) as well as commercialization of bioscience products. With an integrated approach in its supply-chain management, INS Bio manages the entire "seed-to-shelf" process, stemming from the cultivation of raw materials, processing and manufacturing to the marketing and distribution of bioscience products.
The management team in INSBio is made up of highly experienced and knowledgeable individuals, such as professionals from a wide range of business sectors with in-depth managerial experiences as well as renowned academic researchers from prestigious Universities in Malaysia, China, Taiwan, Japan and the United States of America, who are responsible for leading the company in the discovery, development and commercialization of food base health supplements.
Easy Pha-max Mission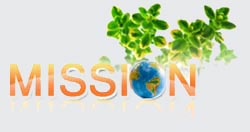 Our mission is to promote responsible preventative health worldwide.  To achieve this objective, we have combined the cutting edge science of bio technology and years of research in plant nutrition. We are ISO 9000 certified and are compliant with Good Manufacturing Practice, Good Agricultural Practice as well as Good Laboratory Practice to ensure food safety and highest quality.
We combine the science of bio technology with the fundamentals of nutrition to bring you innovative and high quality herbal and food supplements at a reasonable price. We produce our Wheatgrass Powder using patented technology Indoor Organic Aeroponic Cultivation in a fully controlled pollution free environment. Our products are certified organic by Moody International.
Easy Pha-max Founder: Datuk David Yeat Sew Chong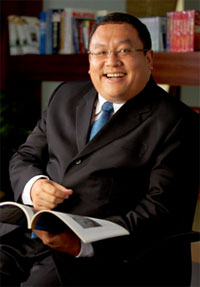 The founder and Top CEO of Easy Pha-max Global. He conceptualized and built Easy Pha-max from his love of wheatgrass and a simple question, of how to utilize both the leaves and the roots of wheatgrass to get balanced nutrition.
From this vision, Easy Pha-max has expanded to market wheatgrass in over 50 countries as well as other health care products using wheatgrass.
"Biotechnology is recognized as the next engine of growth for the world economy, and the world market value of biotechnology is expected to reach USD30 trillion."
Biotechnology is being recognized as the next leading industry for the world economy, and the potential world market value of biotechnology is expected to reach USD30 trillion. The world's biotechnology companies had obtained more than USD 60 billion profit in 2006. Easy Pha-max is one of the leaders in this "Golden Industry". The company is geared towards bio-herbs and has made encouraging and inspiring growth.
With the combination of e-commerce and Blue Ocean strategies, Easy Pha-max has developed a brand new marketing model with a dynamic international team that delivers convincing profit performance.
Easy Pha-max adheres to the highest corporate standard in building the biotechnology, e-commerce platform. The company is committed and focused on innovation and developing the latest competitive and high quality products that will benefit the health of the 6 billion people of the world.
Ben Wong
CEO, Easy Pha-max Global
Co-founder of Easy Pha-max
Edward Ling
CEO, Int'l Markets (Phil., USA, Latin America)
Dr. Ola Madsen
President of Easy Pha-max USA